Flexible
This is for those who stays Japan with working holiday visa, short-stay visa, dependent visa, etc.
This course's students will study with the academic Japanese course students.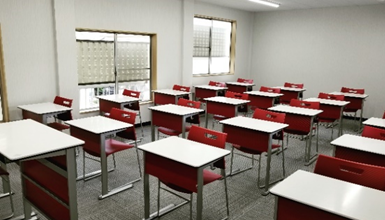 Short-term Course
Admission Month
April or October
*Please ask for the other period.
Course Length・Qualifications
For 1 month
Over 18 year-old personnel holding a valid visa
Learn comprehensive language skills!
Can develop four skills of language by studying with the academic Japanese course students.
Can take JLPT preparation lessons.
Class Hours
From Monday to Friday
(5 days/week)
Morning Class 9:00~12:15
Afternoon Class 13:00~16:15
*Class will be assigned by a result of
placement test.
*We can take morning or afternoon
request.
Tuition and Fees(Monthly Payment)
*Sales taxes will apply.
*The actual costs will be charged for materials.

| | First Payment | From Second Payment |
| --- | --- | --- |
| Entrance fee | 50,000 yen | ー |
| Tuition | 50,000 yen | 50,000 yen |
| Material Fee, Facility Fee, etc. | 82,500 yen | ー |
Tuition and Fees(Every 6 months Payment)
*Sales taxes will apply.




*The actual costs will be charged for materials.

| | First Payment | From Second Payment |
| --- | --- | --- |
| Entrance fee | 50,000 yen | ー |
| Tuition | 300,000 yen | 300,000 yen |
| Material Fee, Facility Fee, etc. | 82,500 yen | ー |