Private Lesson
From daily to business conversation,
we teach Japanese in accordance
to your purpose!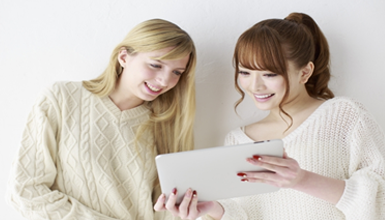 Private Lesson
Starting Period
You can start lessons anytime.
Course Length・Qualifications
From 1 month
Over 18 year-old personnel holding a valid visa
Flexible Curriculum!
We will have a consultation session before starting lessons to hear your needs and goals. Then, we create a custom lesson curriculum just for you.
According to your needs and requests, we will keep the curriculum updated so that we can provide a best lesson for you.
Lesson hours and times
You can choose 60 minutes lesson
or 90 minutes lesson.
Lessons are available from
4 lessons per month.
*After the consultation, we will set a specific lesson date and time.
Lesson Price
*Include sales taxs.
*The actual costs will be charged for materials.
Entrance fee
11,000 yen
60 minutes lesson

3,300 yen / lesson

【Payment example】
4 lessons / month: 13,200 yen
5 lessons / month: 16,500 yen

90 minutes lesson

4,950 yen / lesson

【Payment exapmle】
4 lessons / month: 19,800 yen
5 lessons / month: 24,750 yen